Fat Possum Records
A student re-brand project for Fat Possum Records, an independent record label specializing in Mississippi Delta blues and up-and-coming indie music. This school project focused on redesigning their website, along with the rebrand. The new design focuses on the irreverent nature of the label, while bringing their old catalog in-line with the new.

The new logo consists of a hand-drawn possum mascot and wordmark using OH no Type Co.'s typeface
Obivously
.
The website re-design focus was to solve the issue of the disconnect and ambiguity between their old catalog of Mississippi Delta blues artists and their newer indie artists. It also aims to simplify, while providing a space for their signed acts to still have a platform, and keeping fans up to date.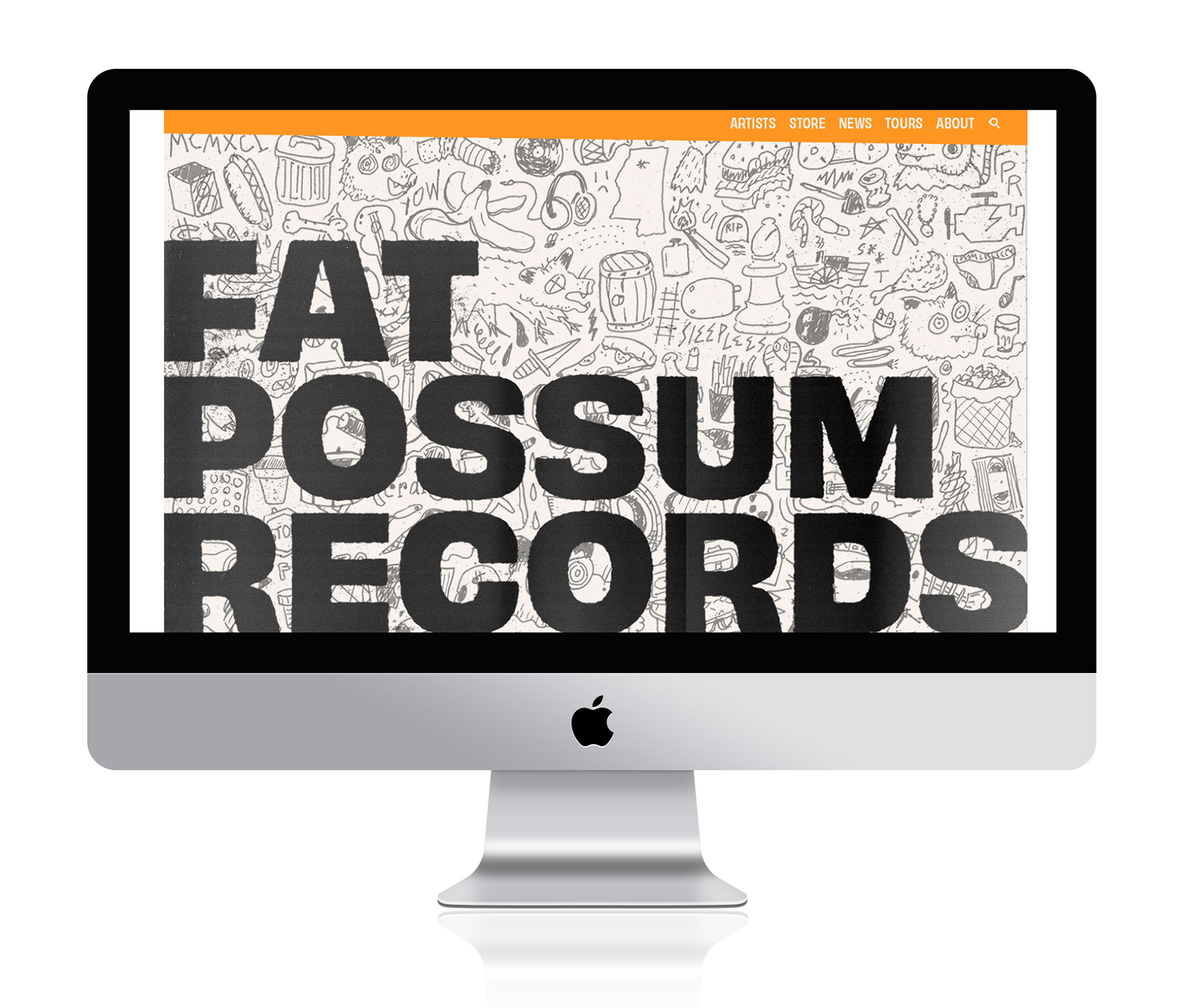 Merch
Some ideas of possible merch, like this compilation CD that highlights the labels hits from both generations. Also ideas for stickers, enamel pin, and t-shirts to show how fun the brand can be.